LDSdates.com - Meet LDS Singles
Advertisement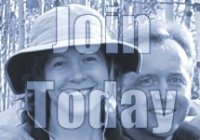 Singles Links
Advertise on LDSdates.com
Thank you for your interest in advertising on LDSdates.com This page will give you the information you need to begin advertising your business or website on LDSdates.com
Information about LDSdates.com
Advertising doesn't have to be a game of hit and miss. If your intended audience has specific characteristics you may want to consider targeted advertising. LDSdates.com is targeted to Single Latter-day Saints. LDSdates.com has many different features that will attract a variety of LDS singles, although our site mainly caters to singles, LDS couples and families can also find valuable information and resources on LDSdates.com
Why Advertise on LDSdates.com?
Read the visitor demographics and other site information below If these characteristics represent your target audience you may want to consider advertising on LDSdates.com.
Visitor Demographics:
Single Latter-day Saints, Both Male and Female
Supporters of the Values Endorsed by The Church of Jesus Christ of Latter-day Saints
Frequent Users of the Internet
16 Years of Age and up
Popular Features on LDSdates.com
LDS Opinion Polls
Date Ideas
LDSdates.com Online Singles service
LDS "Hot Picks" Books
LDS Calendar
LDS Dates Blog
Personality Test
LDS Links
Referrers to LDSdates.com
People find LDSdates.com through a variety of means, the most popular methods of finding ldsdates.com are from internet search engines and other LDSsites linking to LDSdates.com.
Our top Search Engine referrers include:
Google
About.com
Yahoo.com
AOL.com
MSN.com / Live.com
Notable LDS web referrals come from:
endure.com
asingleplace.com
mormonhaven.com


Top Search Terms
Some of the popular Search terms that have been used to find LDSdates.com include:
lds singles
lds dating
lds dating sites
lds date ideas
lds dating ideas
lds personals
lds single dating sites
lds singles online
lds singles sites
lds meet


Advertising Requirements
Format
LDSdates.com supports a variety of different ad formats including text ads, image ads (.gif, .png, .jpg), and email ads. Advertisements will open in their own separate window when clicked.
Size Limit

Ads should be of a reasonable file size, ads with large file sizes my be reduced or rejected. See the chart below for available ad sizes


Other Restrictions

All ads must be approved. We will not approve ads with links to sites that promote, pornograpy, anti religious sentiments, criminal activity, gambling or do not adhere to standards generally maintained by our clientele. We reserve the right to refuse to serve any ads or link to any website. LDSdates.com makes no specific or implied guarantees warranties. Any request for advertising may be rejected at the discretion of LDSdates.com. We reserve the right to change our policy and procedures on advertising at any time.
Ad Program Details
Ads appear in the left panel. Ad positions rotate randomly, thus your ad may not always appear in the same position.
Your add can be placed on either of our sites, or both.
LDSdates.com Singles Site*
LDS Dates.com Blog
* Calendar page, join page and LDSdates.com entry page does not currently support ads
Ad sizes and prices
(sizes in pixels)
Type
Location
Width
Height
Price
Banner
LDSdates.com only: Page Top
contact
Square
LDSdates: Left Column
Blog: Right Column
200
200
contact
Rectangle
LDSdates: Left Column
Blog: Right Column
200
80
contact
LDSdates: Left Column
Blog: Right Column
200
40
contact
Text
LDSdates: Left Column
Blog: Right Column
contact


Submitting your Ad
Send your ad to us by using one of the method on our contact page, please include the following information with your request:
Business Name:
Contact name:
Physical address:
Web address:
Phone number:
Email address:
Complete Advertisement
The advertising department will contact you once your ad is approved.
Your ad will be put in place once payment is recieved.
Online Users
Online Users
Featured Profiles